University of Turku campus area
The conference will be held at the University of Turku campus area, on the University Hill, the main square where new and old buildings form the heart of the university. The buildings are Agora and Päärakennus (university's main building). The registration desk is located in the Agora's main hall.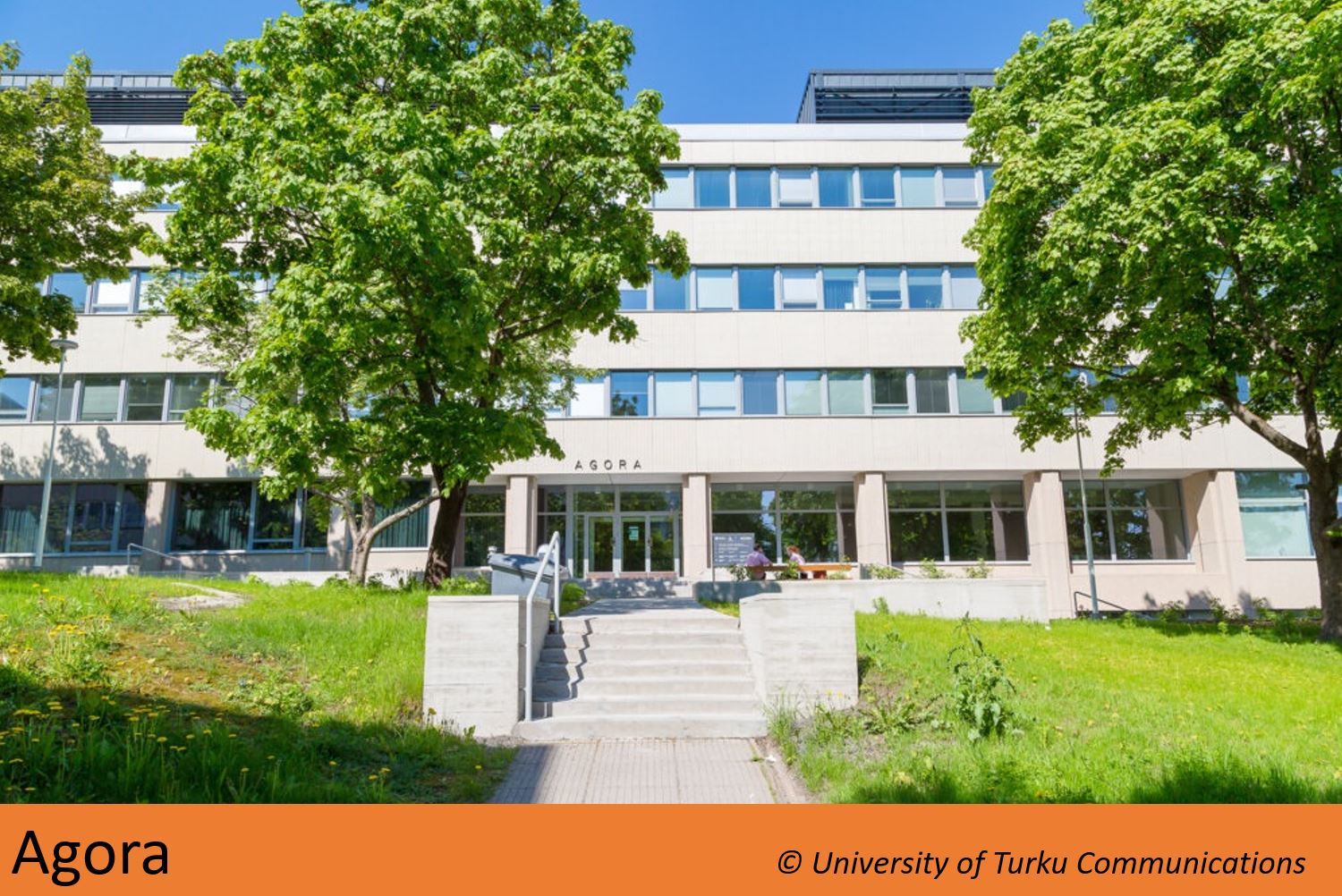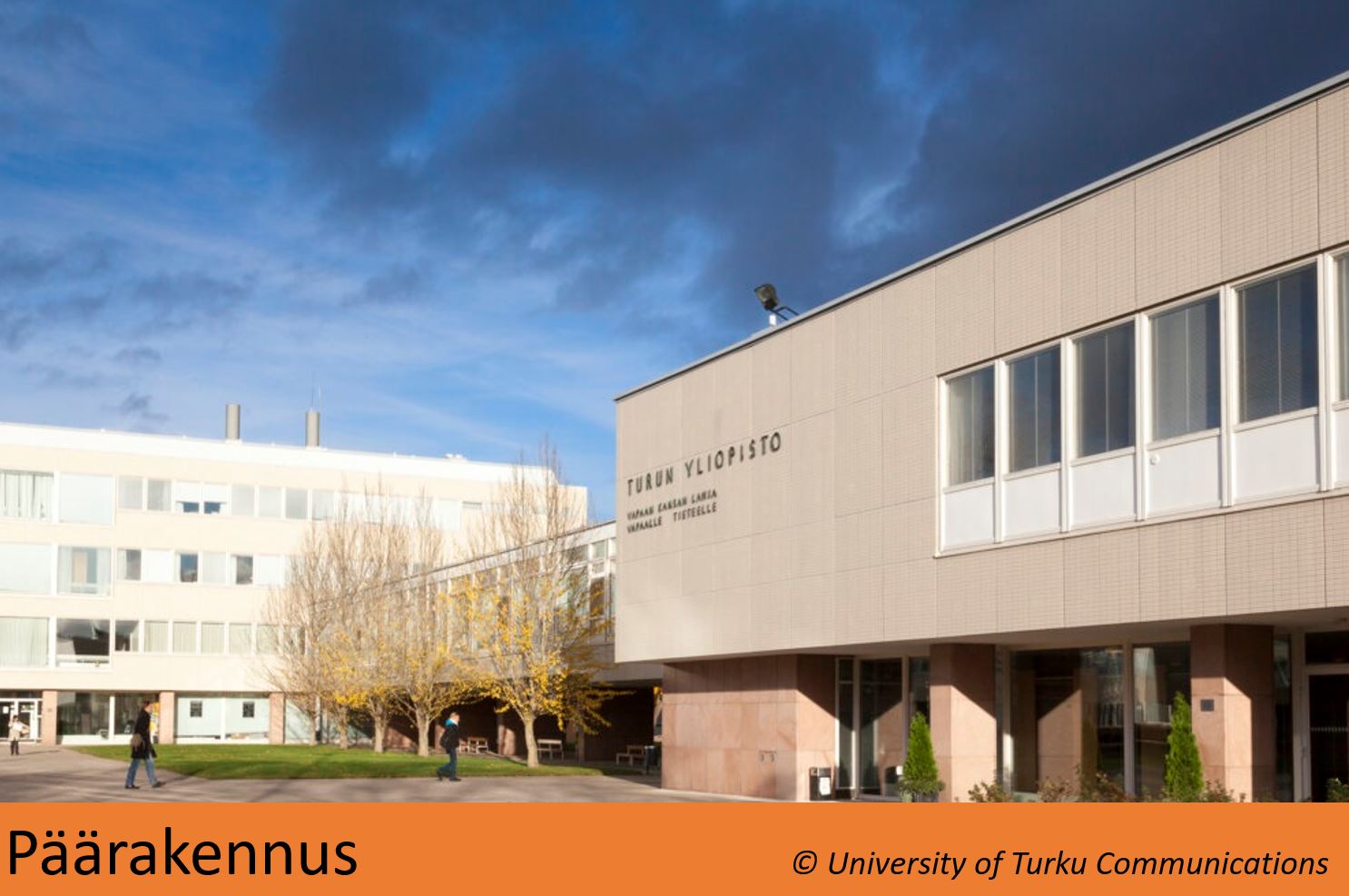 How to get to the onsite venue

University of Turku is situated near the centre of Turku, about 1 km from the city centre Market Square.
The address to the Agora building is Agora, Turun yliopisto, Vesilinnantie 3, 20014, Turku. 
The easiest way to get to the onsite venue from city centre is to walk along the riverside, pass the Cathedral, continue to walk through the stairs to Yliopistonmäki. It is also possible to take a bus from the city centre to Hämeenkatu. All local buses from Hämeenkatu go to city centre.
All conference onsite participants are offered a free public transportation by the city of Turku. You are able to use buses with the transportation QR code, which you will receive during registration. For timetables and routes, please visit Föli -Turku Region Traffic.
For information on the parking on the University of Turku campus area, please visit Parking on Turku Campus website.
Oxford Abstracts platform
The virtual implementation of the conference takes place on a versatile academic conference platform called Oxford Abstracts, OA.
All registered participants will receive a personal login link to access the platform on August 16 via e-mail. To sign in and access the platform via the link, please use the same email address you have used when you registered to the conference.
The platform works both on desktop and mobile. For best experience, make sure to use the latest version of your internet browser, e.g. Chrome (recommended), Firefox, Safari or Edge.
You will find on the platform:
Online programme
Parallel session abstracts
Live streamed video of Keynote sessions, if you participate online
Recordings of the Keynote sessions afterwards (when consented by the speaker)
Zoom inks to parallel sessions, if you participate online
Chats to connect with other participants
Online "name badges" of your fellow participants
Poster and exhibitor/supporter information
Book of Abstracts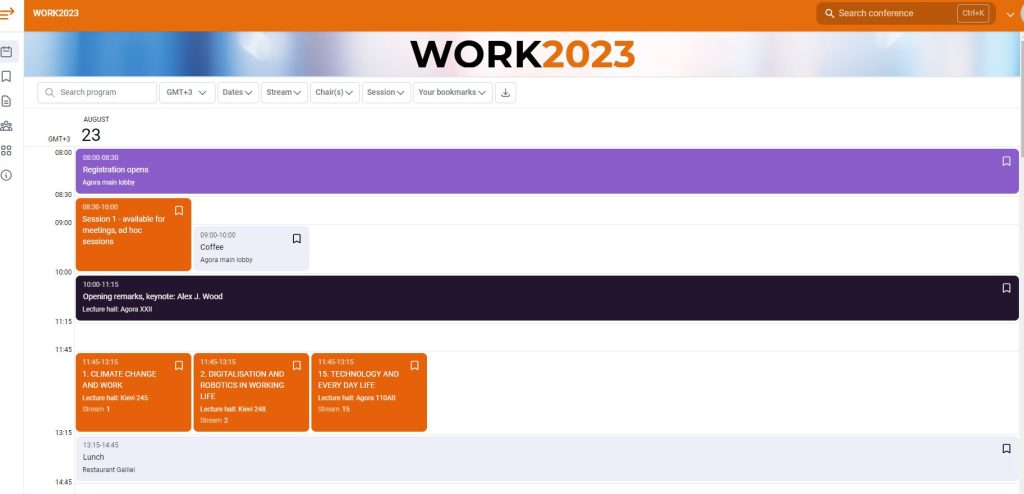 email: work

2023

(a)utu.fi
Chair, Professor
Anne Kovalainen
anne.kovalainen(a)utu.fi
Coordinator
Marja Rautajoki
marja.i.rautajoki(a)utu.fi