Author meets Critics: Misconceiving Merit
Thu 24 August at 15.00 (UTC+3)
Misconceiving Merit. Paradoxes of Excellence and Devotion in Academic Science and Engineering
is an incisive study showing how cultural ideas of merit in academic science produce unfair and unequal outcomes. In the book, sociologists Mary Blair-Loy and Erin A. Cech uncover the cultural foundations of a paradox. On one hand, academic science, engineering, and math revere meritocracy, a system that recognizes and rewards those with the greatest talent and dedication. At the same time, women and some racial and sexual minorities remain underrepresented and often feel unwelcome and devalued in STEM.
Mary Blair-Loy
Professor, Co-Director, Center for Research on Gender in STEMM
UC San Diego, US
Erin A. Cech
Associate Professor, Director of Undergraduate Studies
University of Michigan, US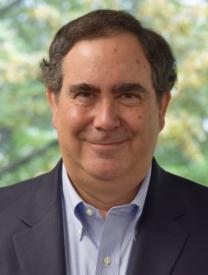 Jerry A. Jacobs
Professor of Sociology
University of Pennsylvania, US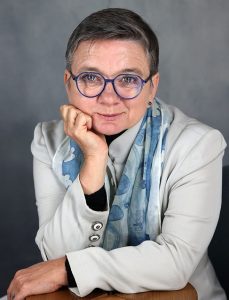 Izabela Wagner
Associate Professor of Sociology
Collegium Civitas, University in Warsaw, PL
Izabela Wagner is an Associate Professor at the Institute of Sociology at the University of Warsaw. She is also a member of the research group "Center for Social Movements" at the EHESS in Paris, and a member of the board of Qualitative Network Section – ESA (European Sociological Association). Wagner's research interests include e.g. women in science, academic careers and refugee phenomenon.
Read more on associate professor Wagner's expertise and research interests on her website. 
Linda Rafnsdóttir
Vice-Rector of Research
Professor of Sociology
University of Island, IS
Linda Rafnsdóttir is a Vice-Rector of Research and Professor of Sociology at the Faculty of Sociology, Anthropology and Folkloristics at the University of Island. She has taken part in a wide range of Icelandic and international research projects and is an affiliate of the Center for Research on Gender in STEMM at the University of California San Diego. Rafnsdottir's research spans a broad field within the sociology of work, well-being and gender. 
Read more on professor Rafnsdóttir's expertise and research interests on her faculty profile page.
email: work2023(a)utu.fi
Chair, Professor
Anne Kovalainen
anne.kovalainen(a)utu.fi
Coordinator
Marja Rautajoki
marja.i.rautajoki(a)utu.fi